Podcast: Play in new window | Download
Subscribe: RSS
Damian Synadinos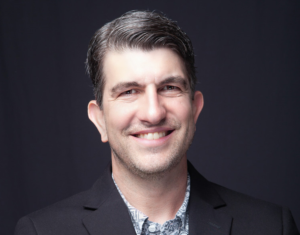 Damian Synadinos is our guest this month.  We had a great time talking about communication, improv, comedy and a little philosophy all wrapped into one.
URL: https://www.ineffable-solutions.com/
Twitter: https://twitter.com/dsynadinos
YT: https://www.youtube.com/channel/UC5aO-GIM6NxcyCu3EupBcJw
LinkedIn: https://www.linkedin.com/in/damiansynadinos
Hank and Stella improv books for kids
Hank and Stella on Amazon
For more than 25 years, Damian Synadinos has been helping "build better software and build software better" through testing. But, he's much more than that. Today, through his company Ineffable Solutions, Damian offers talks and training that are focused on fundamental topics and people-skills, based on real-world experience, and supplemented with deep research. His experience spans many roles, industries, and companies, including CompuServe, NetJets, Abercrombie & Fitch, Nationwide Insurance, and Huntington Bank. Damian also helps organize an annual, regional testing conference, QA or the Highway, and frequently mentors, coaches, and advises IT professionals around the world. As an international speaker and trainer, he presents at numerous conferences and corporations, and has over 10 years of theatrical improv experience which he frequently uses to teach.
If you are looking for help with your communication or any of the topics Damian talked about, make sure you reach out to him and see what he has to offer.