Podcast: Play in new window | Download
Subscribe: RSS
Mike Rudd is our guest today.  He is a passionate marketing strategist focusing on helping businesses implement people and purpose as the forefront of their marketing strategies. He's also a 3 time author, professional speaker, hiker, yogi, and avid volunteer. The full bio smash can be found at Marketingfunwithmike.com.
Marketing Notes:
Good Clean Website
Email Newsletter sign-up – you own that list and social media can't take it from you.
Make sure your email marketing is AMAZING!
Facebook and Instagram are very cost effective ads
Join Toastmasters
Volunteer somewhere
Social Stuff: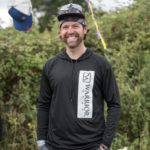 Twitter: None (good story behind this though!)
MarketingFunWithMike.com
Hashtag59.com
FB: /MarketingFunWithMike
Instagram: @MarketingFunWithMike
Make sure you subscribe so you don't miss a single show.
Credits:
"District Four" Kevin MacLeod (incompetech.com)
Licensed under Creative Commons: By Attribution 3.0 License